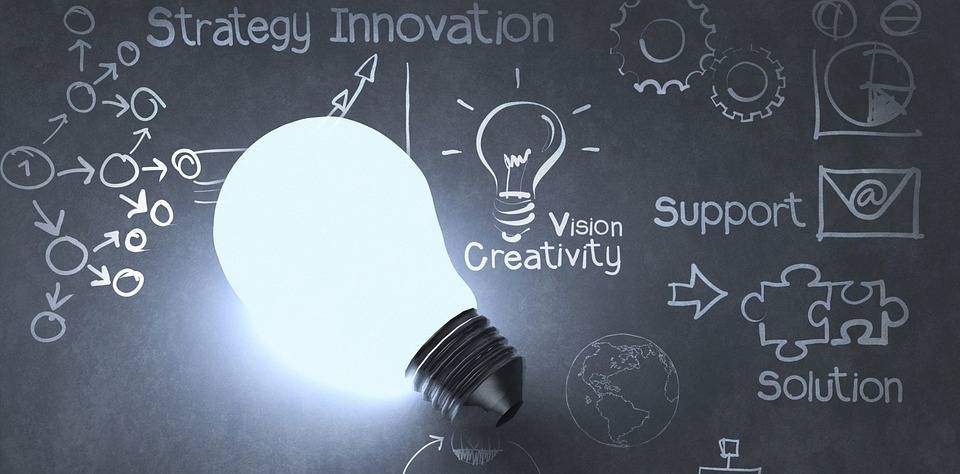 5 Inspiring Examples of Digital Design and Innovation
If your customer base is ageing with you, then eventually you are going to become obsolete or irrelevant. You need to be constantly figuring out who are your new customers and what are you doing to stay forever young. - Jeff Bezos, Founder of Amazon
The evolution of digital technology is immense - which means we're living in exciting times. The behaviour of the modern consumer is far different to the one of five years ago. In response to this, brands and businesses have taken an innovative approach to how they sell their products, communicate their brand story, and present themselves online.
In today's world, the average American spends around half and a half hours a day watching video content. What's more, millennials trust reviews from the peers over online ads.
These facts alone have forced businesses to sharpen up their digital skills and wow their customers with something special - and there some remarkable innovations out there.
Here our top five digital design and innovation picks...
Popular clothing brand Jack Jones has helped to revolutionise the fashion world with their interactive product pages.
Tapping into the fact that we as consumers are visual creatures, the brand has launched a platform that allows customers to play around with outfit combinations by dragging them onto a virtual model. By focusing on a whole look rather than a single item, the company has increased conversions and driven up their order value.

Given 15 minutes to consume content, two-thirds of people would rather interact with something beautifully designed than something plain.
Tapping into this notion, Robstep is a business that understands the power of stunning visuals, practical features, and interactive design - and their homepage is no exception. This amazing innovation includes a colour picker, a discovery tool, navigational hotspots, and it's proved to be very popular…
Vertty
38% of people will stop engaging with a website if the content/layout is unattractive. But not in this case...Vertty sells wonderful beach towels and swimwear in a variety of colours. It's that simple. A shining example of a company that sells streamlined products and manages to create an air of excitement around them with cutting-edge design and UX innovation, Vertty has caught many an eye with its new towel landing page.
Not only are the graphics eye-catching, but the carousel-like function allows consumers to scroll through until they find their perfect beach towel - and the 'get yours' call to action button changes colour depending on which towel you're browsing. An excellent development that proves colour can help boost conversions.
Bellroy, a high-quality wallet provider has used visual assets coupled with a savvy design concept as part of one of its most recent promotional campaigns.
The company's 'Slim Your Wallet' campaign has created a lot of buzz on social media and its landing page combines the perfect use of colour, font, imagery, and an interactive spin that is both engaging and impossible to ignore.
The page outlines the benefits of Bellroy wallets with minimal copy and encourages the user to interact with the site by using a measurement-based to determine which size wallet would suit their needs. A real piece of digital genius.
If your content features compelling images, you have a chance to average 94% more views than those who use dull, poor quality images and graphics.This type of tech innovation may not be entirely new, but it's rarely used to its fullest potential in the world of eCommerce.
Greats, a quirky shoe retailer showed its target audience just how original it can be with this small yet hugely effective design innovation...
By using your mouse to spin their shoe products around as if they're floating in mid-air and giving their customers a closer, more practical glance at their potential purchase, the company got people talking, built trust, and saw an increase in their product conversions. A testament to the power of creativity and sharp web development.
As digital grows and empowers both brands and individuals looking to connect with them, we can expect to see amazing things from businesses this year and beyond. We hope these shining examples of digital innovation serve to inspire your own campaigns and if you need help with your digital transformation efforts, join our platform.
---
Don't miss any update on digital trends
5 Inspiring Examples of
Digital Design and Innovation
The Ultimate Skills Checklist
to Score a Data Analyst Job
How Artificial Intelligence
is impacting SEO
The best opportunities for Digital Jobs, Programs, and Conferences
Join Duedigital.com