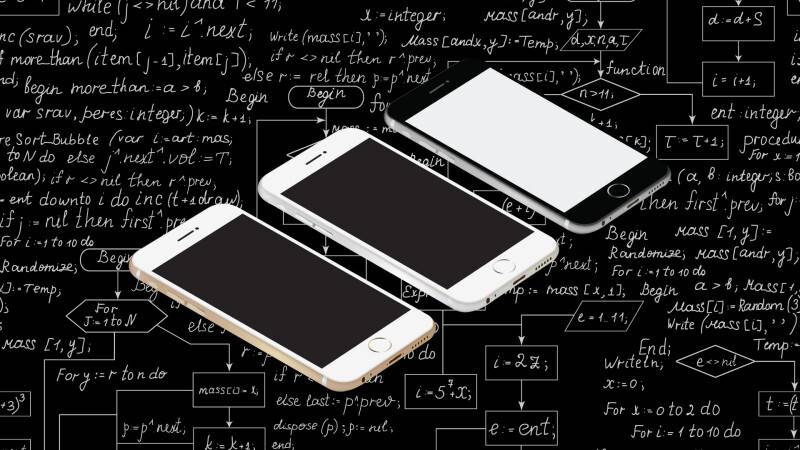 5 Practical Examples of Data Mining and Machine Learning
As the digital age continues to evolve and technology reaches dizzying new heights, the increasing importance of artificial intelligence (AI) is becoming hard to ignore - particularly data mining and machine learning.
There are many ways machine learning and data mining serve to enhance our personal and professional lives, but before we delve any deeper let's consider what these innovations are in a nutshell…
What is machine learning and data mining?
Now, data mining is the process of sifting through large data sets to establish patterns and form relationships to solve problems through data analysis. Data mining tools give enterprises the power to predict future trends and when you consider that 90% of the world's data was generated in just the last two years; it's an important process indeed.
In essence, machine learning is a branch of artificial intelligence that gives computers with the ability to learn without the need to be explicitly programmed. Machine learning focuses on the development of computer software that can change when exposed to new data. It's intuitive and like the human brain, machine learning innovations have the ability to develop and adapt autonomously, over time.
Both data mining and machine learning present incredible benefits for brands, businesses and organisations in today's digital world. Let's look at some practical examples according to sector…
E-commerce
The vast majority of today's e-commerce sites use data mining and analytics to target the customers with individually tailored cross-sells and upsells during the buying journey. Of course, one of the pioneers of data mining in e-commerce comes from Amazon, a commercial colossus that uses sophisticated data mining technology to drive their personalisation functionality. For example, its 'people who viewed that product, also liked this.' is driven by data mining technology.
Data security
Malware is a problem that grows more troublesome every year. In fact, security giants Kaspersky Lab said that on average, they detect around 325,000 new malware files every single day.
To help combat malware in a sustainable and intelligent way, institutional intelligence company Deep Instinct have implemented machine learning software that actually predicts which files are malware with great accuracy by learning from subtle variations in previous malware coding. And it's working; the machine software has no problem with the 2–10% changes with great accuracy, resulting in record levels of malware prevention.
Healthcare
Machine learning algorithms have the power to process more information and spot more patterns than their human counterparts - an incredible feat that's changing the face of the healthcare industry.
One study took advantage of computer-assisted diagnosis (CAD) to review the early mammography scans of women who later developed breast cancer. The learning module spotted 52% of the cancers as long as a year before the women became officially diagnosed. What's more, machine learning can be used to understand risk factors for disease in big populations. Pioneering organisation Medecision crafted an algorithm that was able to identify eight variables to predict avoidable hospitalisations in diabetes patients - a game-changing development.
Crime prevention
Beyond corporate applications, crime prevention agencies leverage data mining to identify trends across a broad range of data. By employing data mining technology, crime prevention agencies can understand where to deploy police according to where is a crime most likely to happen and when; who to search at a border crossing and which intelligence to focus on most regarding counter-terrorism efforts. One of the pioneers of data mining in the world of crime prevention is PredPol, a big data solution currently used by Los Angeles Police Department, UCLA, and many other prominent organisations.
Marketing personalisation
As we all know, when it comes to digital marketing, the more you can understand about your customers, the better you can serve them, and the more you will convert - marketing personalisation helps you do just that.
Through machine learning and data mining, businesses can now personalise which emails a certain customer receives, which direct mailings or coupons, which offers they see online, which products appear as recommended items and many other elements tailored to the individual customer, resulting in a greater level of engagement and a higher number of sales. Of course, we mentioned Amazon and e-commerce earlier. Marketing personalisation is an effective tool for e-commerce sites and its developments like Adobe Target, and Google 360 that are helping drive these efforts and push the envelope forwards.
Did you know? When asked to prioritise one capability that will be most important to marketing in the future, one-third of experts answered personalisation. And we have machine learning, as well as data mining to thank for that.
AI is a force to be reckoned with, and as machine learning and data mining technology becomes more sophisticated, businesses have everything to gain. With data mining and machine learning, you can reach your customers in ways you never thought possible and forge commercial relationships that will last a lifetime - all you have to do is embrace it.
Get one step closer to digital transformation with Due Digital. Sign up to our platform and open yourself up to a world of digital possibilities.
---
Don't miss any update on digital trends
5 Inspiring Examples of
Digital Design and Innovation
Blockchain and Artificial Intelligence
the Tech Trends at DES2017
Real Madrid and Microsoft are Teaming Up
to Embark on a New Digital Transformation
The best opportunities for Digital Jobs, Programs, and Conferences
Join Duedigital.com