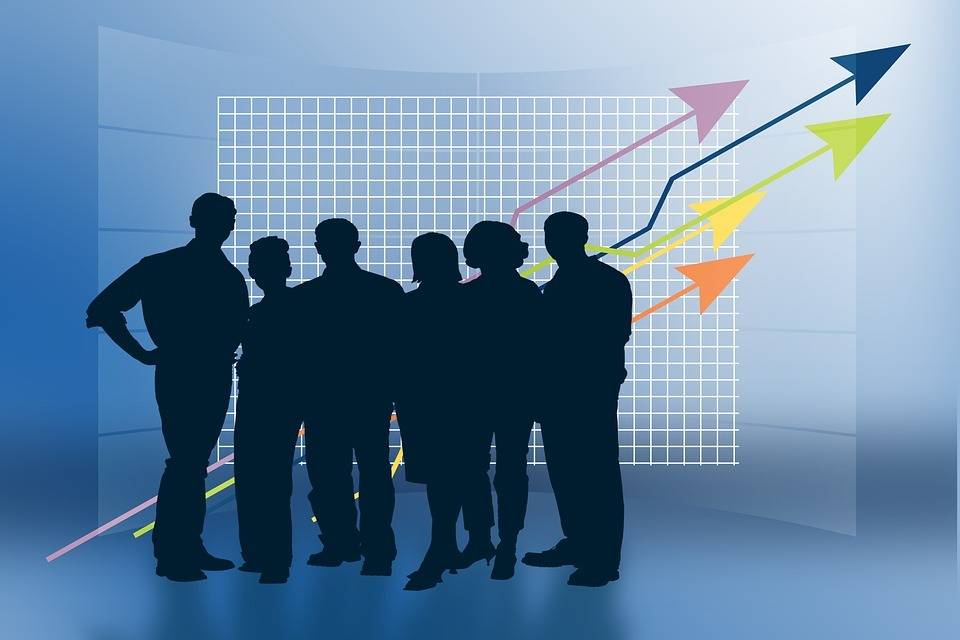 How HubSpot Changed the Way We Look at Marketing and Sales
For those of you that don't know, HubSpot is an inbound marketing agency at the forefront of digital transformation and an entity that taught us how by embracing the right mindset can benefit us in a big way.
Ever since its incarnation in 2004, HubSpot has remained at the top of its game. In fact, since 2006, the inbound giant's revenue has risen a whopping 27,746%.
Back in 2004, HubSpot's co-founders Brian Halligan and Dharmesh Shah met as MIT grad students, and the pair quickly realised they had something striking in common: both men saw flaws in the thoughtless, interruptive digital marketing tactics of the time. They also love Belgian beer (not relevant but an interesting fact, nonetheless).
Armed with these new insights, both Brian and Dharmesh put their heads together and came to the understanding that to really speak to the modern consumer, their marketing efforts needed to help people - they needed offer value, they needed to be human.
"Your success with inbound marketing and sales is much more dependent on the width of your brain than the width of your wallet." - Brian Halligan
"Success is making those that believed in you look brilliant. At HubSpot, we work passionately to make our customers look brilliant." - Dharmesh Shah
Essentially, by rethinking the way in which they approached potential prospects and focusing on connecting in a more personable, value-driven manner that doesn't disrupt the user experience, the dynamic duo of HubSpot created a little thing called inbound marketing. And as we all know, inbound marketing is one of an essential element of digital marketing.
By pooling together these ideas and harnessing the power of digital technologies, the HubSpot founders developed inbound marketing software to help brands and businesses connect with their target audience in new, exciting and innovative ways. By working on the company's own inbound marketing efforts, HubSpot began to lead by example, leading the way in terms of:
Blog content and campaigns

Social media content

eBooks and whitepapers

Video and podcasts

Email marketing
Not only does HubSpot offer its target demographic a wealth of value through its dynamic range of inbound marketing initiatives, but it also educates people with its selection of relevant and accessible online courses.
HubSpot facts
To gain a little perspective on HubSpot's influence and success, here are a some key facts and stats on the business:
The average HubSpot customer increases website traffic and leads by 13-32% each month.

HubSpot has more than 8,000 customers in 56 different countries.

The business has an excess of 400 employees

HubSpot was recently awarded Inc500's number two fastest growing software company and number 33 fastest growing company overall.
"Great companies start because the founders want to change the world, not make a fast buck." - Guy Kawasaki
In the digital age, any brand or business worth its salt will understand that to truly create an impact, make a difference and enjoy long term success, you need to embrace digital technologies and produce content that really connects with your audience. Today, this concept is widely acknowledged and it will be exciting to see what forward-thinking brands come up with this year, and beyond. We are living in amazing times for inbound marketing and it all started thanks to HubSpot.
One of the latest concepts to emerge in the realms of digital marketing is design thinking. Read our thinkpiece on design thinking and open yourself up to a new and exciting world.
---
Don't miss any update on digital trends
Quick Guide to
Marketing Automation
The Complete 3-Week Road Map
for Your Digital Transformation
Why Design Thinking is Key to
he Success of Your Digital Transformation
The best opportunities for Digital Jobs, Programs, and Conferences
Join Duedigital.com