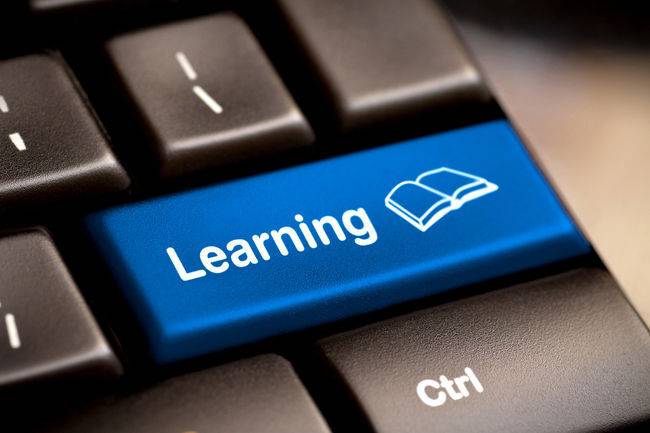 The Top 10 Digital Skills of 2017 and How to Get Them
To make it in this crazy yet beautiful, bountiful and buzzing digital world, you have to acquire a skillset that is adaptable with every new shift and development.
Despite the mass adoption of digital technologies, business practices and mindsets the world over, there is still a digital skills gap.In fact, in the charity sector alone, 50% of respondents said they do not have a digital strategy currently in place, and a mere 9% confirmed they've been through a digital transformation process.
To keep up with the times, you must earn the skills that shine. But sometimes, knowing which skills are most sought after is easier said than done.Never fear, to lend you a helping hand, here is a quick fire rundown of the top ten most valuable digital skills of 2017, and beyond…
The top digital skills
Email marketing strategy and marketing automation.

Digital creative tools, content creation and content writing.

Infographic and animation design.

Digital metrics and analytics.

Search Engine Optimisation.

Social media marketing and social listening.

Digital auditing, strategy planning, implementation and delivery.

Data management and customer relationship management.

Online advertising and viral campaigns.

Website design and lead generation; conversion optimisation.
How to acquire the top digital skills
"Success is no accident. It is hard work, perseverance, learning, studying, sacrifice and most of all, love of what you are doing or learning to do." - Pele
While Pele may not be a digital guru, he was certainly the very best at his craft - and a major part of the great man's ongoing success was his dedication to lifelong learning. Lifelong learning is the act of upskilling oneself on a continuous basis, through a mix of tool or software exploration, self-motivated study, distance learning and digital certification.
Not only will this fortify your organisation or boost your career prospects in a huge way, but by getting yourself into a steady and continuous learning rhythm, you'll develop the tools to evolve with the market - something that will prove priceless for years to come.
According to a recent poll from the Pew Research Center, 64% of professionals said they wanted to learn something that would allow them to help others more effectively. And in the digital battlefield, this outlook proves most effective.
To get into a lifelong or continuous learning mindset and acquire the skills you need to progress, thrive and indeed, survive, here's what you should do…
Look at your current skillset as well as your career aspirations and identify which skills you need to get where you want to be.

Sign up to a relevant

digital-based course

.

Attend a digital conference or two and check out a few keynote speakers.

Regularly read

publications

that will help you stay up to data with the latest industry news and changes.

Sign up to the

Due Digital platform

.
By closing your own digital skills gap you will not only grow more confident, but you'll gain an all-important competitive edge on the competition. Time, tide and digital waits for no one, so read through the digital skills above, decide where you need to improve and start learning today - you won't regret it.
---
Don't miss any update on digital trends
5 Top IoT Platforms for
Your Digital Transformation Strategy
5 Practical Examples of
Data Mining and Machine Learning
Why AI and Machine Learning Need to Be
a Part of Your Digital Transformation Plan
The best opportunities for Digital Jobs, Programs, and Conferences
Join Duedigital.com