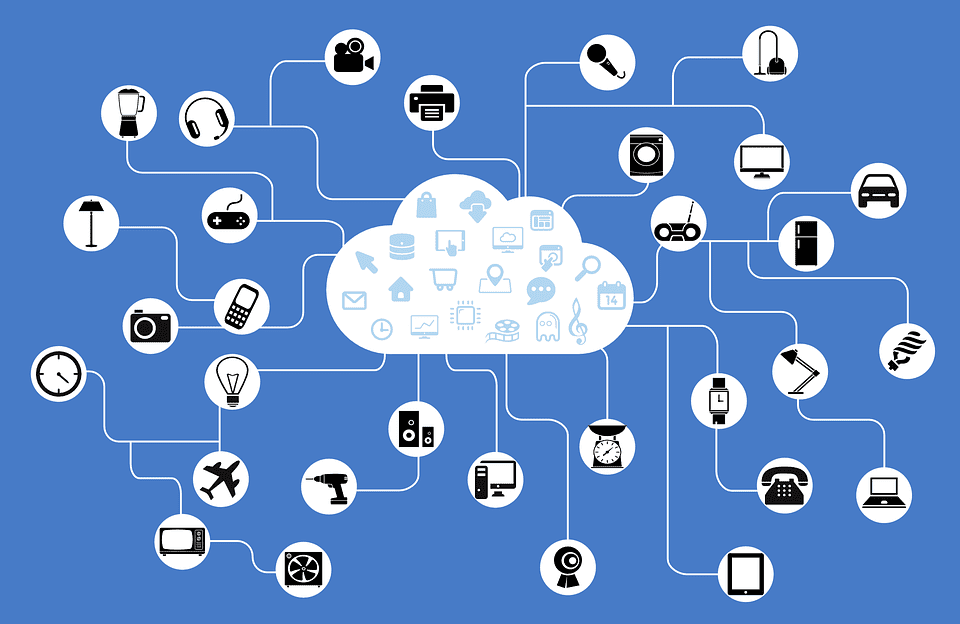 Unlock IoT Success: 4 Essential Tips for an Efficient IoT Strategy
The Internet of Things (IoT) is changing the way we interact with our surroundings in a huge way, forging monumental changes in both the professional and consumer world.
In 2015, about 15.4 billion connected IoT devices were reported worldwide. According to IHS, this number will rise to a colossal 30.7 billion in 2020, and 75.4 billion by 2025. It's plain to see that if you want to thrive in tomorrow's world, implementing an efficient IoT structure is essential to your business's digital transformation strategy.
To help get you started, here are four essential IoT tips that will help you enjoy a bright and prosperous digital future.
Choose a strong IoT leader
A success IoT strategy requires a strong and knowledgeable leader to ensure you lay down the right foundations from the very start. Your candidate of choice must have a broad knowledge on the various technical elements of the IoT initiative and have the ability to guide a cohesive strategy that ensures everyone is on the same page throughout the process.
Select your leader wisely, and you will stand every success of implementing a winning and sustainable IoT structure.
Map out your IoT roles clearly and concisely
To ensure your IoT strategy is strong, succinct and prosperous, it's incredibly importantl that you place the right people in the right roles, forming an efficient staff structure. IoT covers a broad spectrum of any business, regardless of the industry and if the wrong skills are applied to certain components of the structure, your whole company's IoT strategy could fail.
Speaking to CIO on the subject, Speaking on the subject, Douglas Smith, CEO of chemicals company and IoT advocates, Texmark, said:
"For every chemical Texmark makes, two kinds of predictive analytics can be applied: discrete and process. Discrete analytics gives us information about the equipment used - pumps, filters, reactors, distillation towers - and will allow us to predict and prevent equipment failure."
To ensure platforms and processes like this are used to their maximum efficiency, the right skills are required - so making sure you source the best talent for each role is essential; upskilling your staff in key areas of IoT is also critical.
Get your IoT building blocks right
To roll out an IoT strategy that assists in productivity and create an architecture that is genuinely workable, it's essential to get your building blocks just right.
These four major building blocks are:
Physical devices:

The 'things' contained within the IoT.

The IoT gateway:

An edge component that connects resource-constrained devices.

IoT Integration:

An enterprise service bus and message broker.

Applications:

Data processing and analytics, among other major IoT functionality.
Sitting down in a collaborative environment and working through each of these critical elements, one by one, will help you forge the building blocks of IoT success.
Leverage external IoT expertise
With IoT being a relatively new digital phenomenon, requesting the assistance of expert external wisdom will help you gain a fresh perspective on what you need to do to make your IoT strategy sing. IoT is a rapidly evolving entity, with standards for network connectivity, devices and other components developing at a constant rate.
As such, requesting the skills of niche IoT specialists will not only help you fill short-term gaps regarding knowledge, but it will also serve to upskill your staff and prompt a company-wide IoT culture - and in today's world, getting everyone on board with such a brave new mindset is essential to success.
While it may seem bewildering, if handled correctly, IoT has the potential to propel your business into new and exciting heights, making it smarter, more productive, more intuitive and more insightful than ever before. Follow these tips, remain open and collaborative, and you'll enjoy IoT success in no time.
If you're an executive in the throes of big changes, this will help you successfully lead in the age of digital transformation.
---
Don't miss any update on digital trends
The top 5 Business
Communication Platforms
4 Tips to Successfully Lead
in the Age of Digital Transformation
Exploring the benefits of
VR in the Omni-channel Experience
The best opportunities for Digital Jobs, Programs, and Conferences
Join Duedigital.com