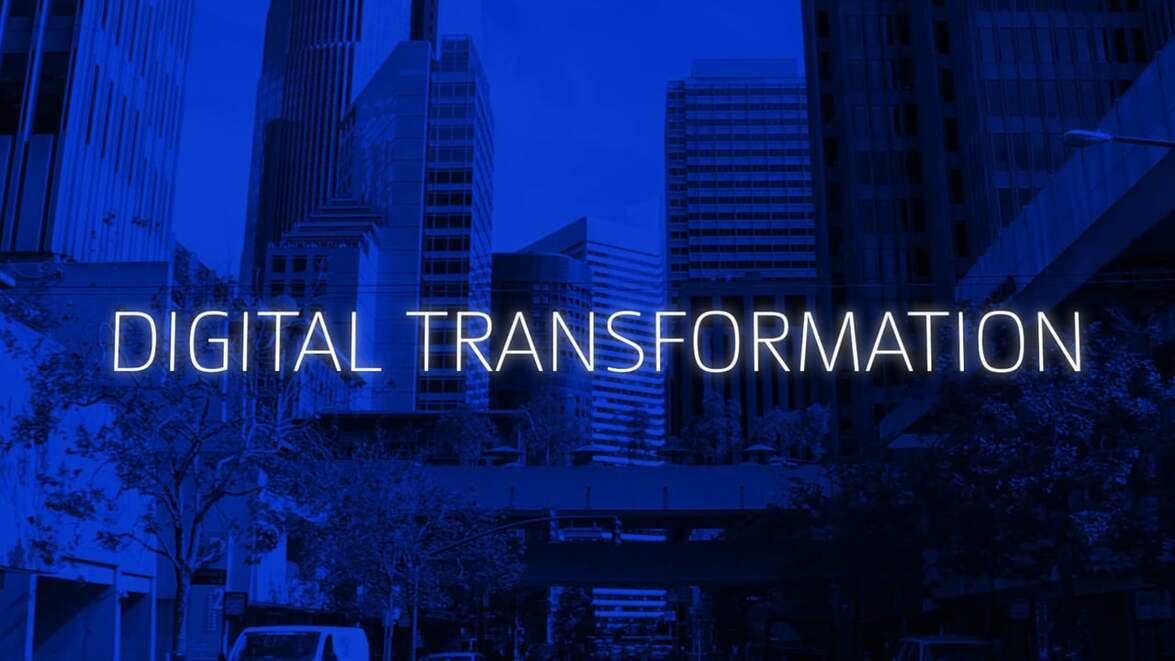 4 Keys to Lead and Succeed in your Digital Transformation Process
We're living in a digital era where technology is driving innovation faster than ever and digital transformation is crucial for businesses to succeed.
"Every part of the UK economy and our lives has been digitized – from how we shop and entertain ourselves to the way we travel to work and manage our health" – Ed Vaizey, UK Minister of State for Culture & the Digital Economy
Digital transformation is the rapidly accelerating transformation of business processes and practices to capitalise on the opportunities digital technologies provide, and its impact on society. We've put together the 4 keys to success in your digital transformation.
1. Grow smart – start with strategy
Rapid digital transformation is important in a fast-paced market, but growth without strategic direction will lead to fragmentation, paving the way for competitors to take the lead. Starting with strategy is crucial because digital transformation is not just the present - it's the future.
Caixa Bank is Spain's leading bank and an early adopter of digital technologies. When Caixa decided to incorporate innovative technologies into their brand, executives quickly developed a 'transformation strategy'. This award-winning strategy involved four components:
Simplifying communication with clients through tools like 'the Wall'.

Offering customers access in real-time to alerts and spending history.

Streamlining back-end processes to improve the online customer experience.

Launching platforms to collect and incorporate feedback.
This 4-pronged digital growth strategy propelled Caixa ahead of their competitors.
2. Know your customers
The starting block of any good marketing strategy is a nuanced understanding of your target audience – without this, any marketing efforts are like a shot in the dark. Digital technologies can facilitate the collection of consumer data and information, but it is important to understand how to analyse that data to gain insights about your consumers.
Starbucks has aptly utilised technologies to simultaneously improve the customer experience while getting to know customers better through their mobile app. Despite having over 16,000 stores worldwide in 2008, revenue across Starbucks stores decreased drastically as households sought to reduce their everyday spending. Looking to innovate the customer experience, Starbucks built an entire platform around customer loyalty – a mobile app streamlined the purchasing experience and customers collected stars to use as rewards. Meanwhile, marketing executives gained insights into customer spending habits. Starbucks has invested an estimated $250 million in digital transformation and the return on investment is staggering – revenue has risen from 10.4 billion USD to 21.32 billion in 2016.
3. CEO Buy-in
Most companies now recognise the value added by digital technologies, but innovations can be fragmented without leadership from the top. Only the CEO has the ability to lead digital transformation by acting quickly through clear (and at times relentless) leadership. Having a CEO with a clear vision for digitalization and a plan for execution can propel your business into the digital age.
Similar to Starbucks, amidst the 2008 global financial crisis, American automobile company Ford struggled as few could afford big-ticket purchases like cars. Alan Mulally, the former CEO of Ford, knew he had to act fast to integrate digital technologies into the fabric of the Ford brand. After creating a business strategy, he met weekly with executives, who mirrored the strategy across the entire corporation. This led to rapid adoption of digital innovation, which would not have been possible in a grassroots approach.
4. Staff buy-in
While CEO leadership can get digital transformation off the ground, staff buy-in makes it sustainable. Businesses need to ensure that the company's culture, people, and activities align with the organisational goals. To ensure staff buy-in, make sure your staff is prepared and trained to implement the changes you're planning. You can also facilitate sessions that involve your staff in decision-making processes, showing them you value their input. This will provide your staff a sense of ownership over the digital transformation process.
Strategy and foresight are critical for digital transformation. Check out the following online course to kick-start your digital strategy and transformation.
Written by David Hill
---
Don't miss any update on digital trends
5 Top IoT Platforms for
Your Digital Transformation Strategy
5 Practical Examples of
Data Mining and Machine Learning
The 10 Technological Capabilities You Need
for a Successful Digital Transformation
The best opportunities for Digital Jobs, Programs, and Conferences
Join Duedigital.com