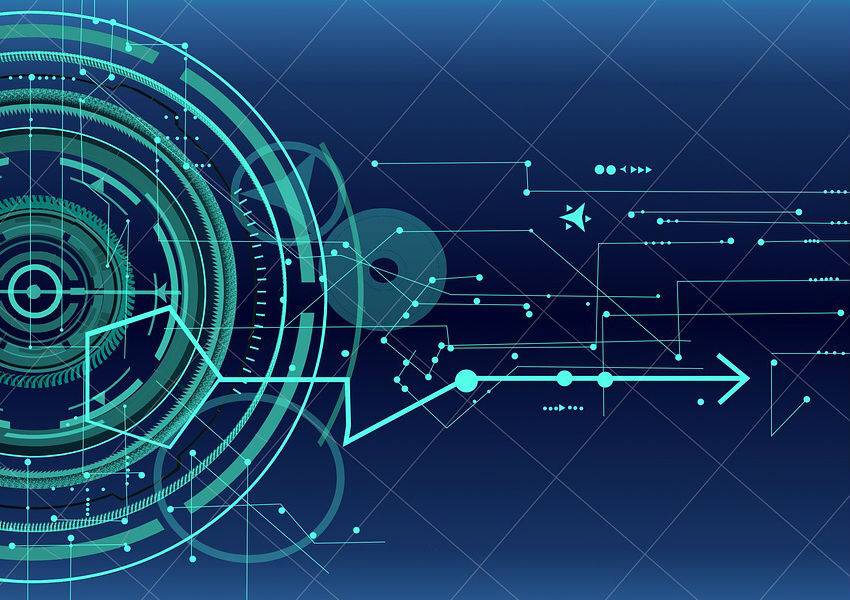 The Complete 3-Week Road Map for Your Digital Transformation
"It is not the strongest of the species that survives, nor the most intelligent that survives. It is the one that is the most adaptable to change" – Charles Darwin
In the midst of the era of digital transformation, it is not the biggest or the most successful businesses that will survive; it will be the most adaptable ones. The thriving businesses of the future will have gotten there by innovating and leading this digital transformation, paving the way through this new digital era.
In a previous post, we talked about how to prepare for the era of digital transformation. Here, we'll provide you with a 3-week road map to get you started on your digital path.
BEFORE YOU GET STARTED
Before embarking on your digital transformation journey, there are two questions you should ask yourself. 1) How well do I know my customers, and 2) How committed am I to this transformation?
Knowing your customers goes beyond their general demographics and purchasing history; it means anticipating what they will want at any given time. You must have a nuanced understanding of your customers wants and needs in order to figure out new and innovate ways technology can be used to meet those needs.
Digital transformation is all about challenging the status quo. Before starting the transformation process you need to really reflect on how ready you are to embrace change, and to reallocate your existing resources (not just financial, but time and human capital too).
GETTING STARTED
So you've decided you know your customers well enough to anticipate their needs, and are committed to the journey, let's get started.

DAYS 1 – 3: DESIGN A DIGITAL TRANSFORMATION PLAN
Although 90% of CEOs recognize that digitalization is changing their industry, less than 15% have developed a plan to adapt. Without a plan, your efforts may be disjointed and disorganized. In a sector that is rapidly innovating and changing, developing a concrete plan for your transformation will be crucial. Spend the first three days meeting with key members of your management team to develop a robust plan and ensure your team is all on the same page. Don't shy away from making drastic changes and scrapping projects not aligned with your new business model. For tips on creating your own digital transformation road map check out this online course.
DAYS 4 –7 (and beyond): PREPARE YOUR WORKFORCE
Only 22% of companies early in their digital transformation claim that their employees have sufficient knowledge and skills to execute their digital strategy. Preparing for your digital transformation could require training your current employees, recruiting new talent, or a combination of the two. Though this will require ongoing commitment, spend these days putting a training and/or plan in place before moving onto the next steps.
DAYS 8 –17: BUILD DIGITAL ASSETS
Now that you have a plan in place and are nurturing your employees' talents, the bulk of your work can begin. You may be navigating unchartered waters so don't be afraid to take risks and adopt an aggressive approach. Use a critical lens to look at each step of your business processes, from marketing, to sales, to customer relations, and management. Identify every product or process that could be digitalized and streamlined, and get started. Begin transitioning to physical assets to digital assets, always focusing on how to make these transitions scalable and sustainable. Consider incorporating software and applications to help grow your digital assets.
DAYS 18 – 21 (and beyond): ADAPT AND ADJUST
Take a step back and think critically about what has worked well so far, and what could be improved. Digital transformation is a process and there is no 'one-size-fits-all' guide, so adjust and adapt your approach based on your experiences thus far. Continue innovating and adjusting until you find an approach that best fits your goals and objectives.
Conclusion
It's no longer a question whether or not to go digital – it's just a matter of when and how. The key to a successful digital transformation is to have a management team that has a comprehensive digital transformation plan in place, and who have the courage to innovate and adapt as they propel the company into the digital era.
---
Don't miss any update on digital trends
The Digital Skills Gap:
What You Should Know
The Top 10 Digital Skills
of 2017 and How to Get Them
4 Key Elements Digital Leaders Need to
Consider for Their Transformation Strategy
The best opportunities for Digital Jobs, Programs, and Conferences
Join Duedigital.com