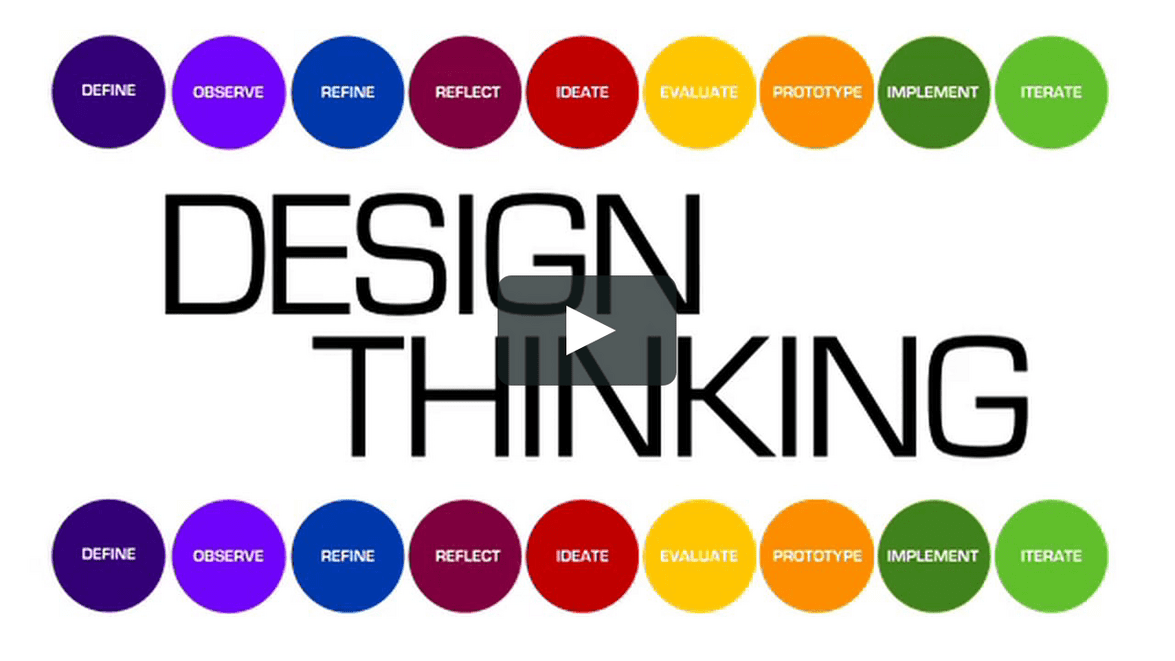 The Undeniable Power Design Thinking in The Digital World
"It's not 'us versus them' or even 'us on behalf of them.' For a design thinker, it has to be 'us with them'" - Tim Brown
The digital world is evolving at an incredible rate, and it's not about to slow down anytime soon.If embraced with open arms, digital technologies can serve to drive innovation and enhance the success of businesses monumentally. But, to get the most from digital capabilities, it's important to have the ability to respond to change.One of the most potent methodologies you can adopt at present is a design thinking mindset.
A widely used process, design thinking is based on the premise that everyone can be part of creating a more desirable future. Both design thinking and open innovation are used to foster positive changes in businesses, and it can lead to incredible results.Design thinking can be broken down into four key elements:
Defining the problem:

Decipher the problem that needs to be solved or an element of your digital process that needs to be improved.

Create and define multiple solutions:

Collaborate with your team to create multiple solutions to your task or problem to maximise success.

Refine your directions:

Embrace and nurture your most promising solutions or results. Iron out any potential flaws or mistakes, refining your efforts until they are flawless.

Pick your winner:

Once you've refined your processes and solutions, pick one definitive outcome and pool your resources together to execute it successfully.
Design thinking examples
These three practical examples demonstrate the power of design thinking.
IBM
As a colossal software giant, IBM is hoping to engrain a design thinking mindset into its corporate culture, permanently. IBM has adopted IDEO's famous methodology to develop a personal manifesto complete with guidelines for design thinking.
At its core is The Loop, a process made up of three critical stages: Observe (focusing on users by observing them in the real world), Reflect (sharing knowledge and coming together as a unit) and Make (making ideas a reality).
P&G
After watching consumers in various stores, P&G realised that by targeting women aged over fifty, the skincare industry had overlooked a critical segment: younger women in their thirties and forties.
Identifying this oversight, P&G tested prototypes, pricing models and store displays with this demographic in mind, ultimately leading to the launch of a fresh product range designed to meet the needs of women in their thirties and forties; this resulted in increased sales, company loyalty and brand engagement.
Sanofi
The pharmaceutical organisation, Sanofi, uses a design thinking mindset to encourage its employees to become company activists, directly engaging in the culture, and becoming brand advocates in the process. Speaking in an interview, Head of Innovation and Engagement, Celine Schillinger explained:
"We transformed our organisation to where people come together because they believe in something they have in common, a common purpose. This way they become activists of a change they believe in. The way we go about it is by empowering employees to do things that are beyond their job description. And leaders are there to encourage and remove barriers."
It's plain to see that to progress and indeed thrive in tomorrow's world, taking on a design thinking approach is key. Transform your culture, get your team on board today and you'll enjoy a bright and prosperous future tomorrow.
For more insights on developments to the digital world, check out these three common myths about digital disruption.