DESIGN THINKING – COACH TRAINING
More and more organisations are discovering that Design Thinking can help them tackle complex challenges. Whether as a process for generating innovations, a means of team-based exploration, or as a tool for problem-oriented education, Design Thinking is transforming the way organisations go about their business. Indeed, in some cases design thinking is helping people in a wide range of organisations to redefine what their business should be.

As more people want to learn about Design Thinking, it becomes increasingly important to ensure the availability of high-quality instruction and training. Our Certification Program draws on the HPI's extensive experience of delivering excellent education to both students and executives. In no small part, this excellence in education and training is based on the design thinking research program run in conjunction with Stanford University.


ABOUT THE PROGRAM

The Certification Program for Design Thinking Coaches aims to help people acquire the skills needed to lead successful innovation teams as well as to teach the methods and mindsets of Design Thinking.

The program will take about 20 days to complete and consists of both workshops as well as a practical part.

In the workshops, trainee coaches will learn the skills and techniques they need to guide innovation teams. These events will cover basic and specialized design thinking methods including physical space design and team facilitation. It is here that the participants will learn when best to use what method. The workshop component also includes an elective seminar chosen from a range of specialized topics related to Design Thinking. During the practical component, trainee coaches work with actual innovation teams. Part of this experience will be spent as a "shadow coach," observing and working with experienced coaches from HPI School of Design Thinking. Finally, aspiring coaches will also take responsibility for a team on their own.
The program is primarily targeted at experienced design thinkers. This may include professionals who practice Design Thinking, alumni of schools of Design Thinking, as well as educators, trainers and coaches who are looking to expand their teaching portfolio.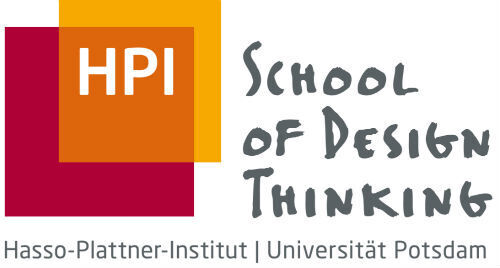 Start Date:
End Date:
Application Deadline:
Expired
Funding Options
Funding options available.
August-Bebel-Str. 88, 14482 Potsdam, Germany
Germany
Application Deadline:
Expired